Add Business Account
Adding a business account is straight forward. Click "Add Business" below and you will be prompted to log onto our platform.
1. After you have clicked the "Add Business" button below, you will be required to sign up for a Worker Checks account on the next screen.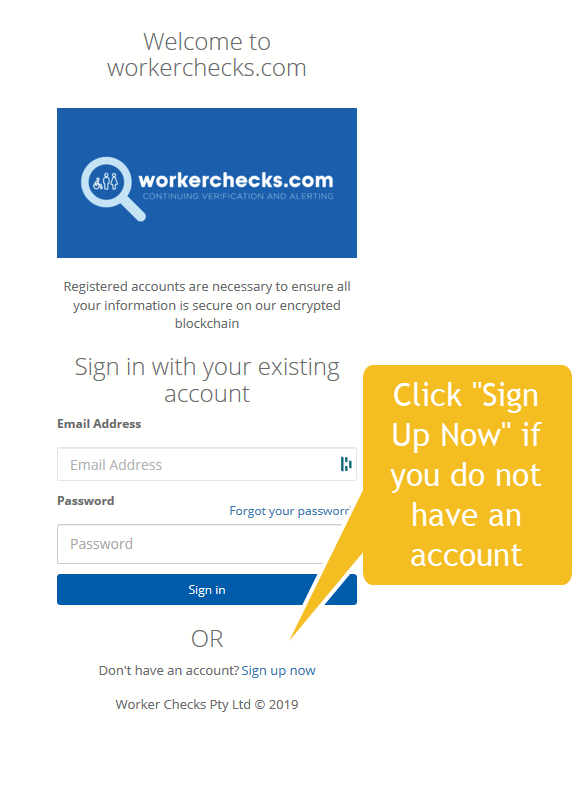 If you are not an existing Worker Checks account holder, please click "Sign up Now" in the bottom line of the login screen as per the picture:
2. After successful account registration, you will be required to input your business details:

3. You will then be redirected to your new Business Management Portal!
---